BUSINESS MODELS ARE BEING DISRUPTED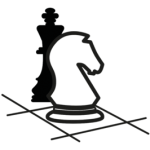 22%
CEO's believe that business model change is the cause of  'The Next Big Thing'.
CHANNEL SHIFTING HAS IMPACTED STATUS QUO
$15.3 trillion
Channel shift alone will contribute to global GDP over next 15 years.
TRADITIONAL SALES CHANNELS ARE BEING IMPACTED
1 million
Direct Sales Representatives (20%) will lose their jobs to digital channel shift by 2020.
Omnichannel Commerce Management
Product content and Catalog Management
Consolidate and manage all product content and attributes.
Web Experience Management
Efficiently administer and publish content across all channels.
Manage the customer's search and discovery experience.
Bundling, configuration, and subscription management
Personalize the customer experience.
Pricing and Promotions
Execute product merchandising without needing IT involvement.
Real-time personalization
Deliver a real-time, contextual, consistent, relevant experience.
B2B Commerce
Flexibly support complex pricing and B2B account models.
Order Orchestration and management
Fulfill goods and services across any channel from any touch point.
Omnichannel Touchpoints
Offer optimized experiences across all touch points and channels.
Deliver a real-time, contextual, consistent, relevant experience.
| | |
| --- | --- |
| | |
| 45% more customers placing orders more frequently after implementing online ordering. | 38% of previously inactive customers, now placing orders via their B2B eCommerce portal. |
| | |
| --- | --- |
| | |
| 17% of organizations optimize interactions by applying a 360-degree view of customers in marketing tactic. | 92% of customers prefer to research products through online tools and with relevant and personalized experience. |
Marketing planning and program management
Align your teams with project tools and make the best decisions with accurate budget and expense information.
Campaign management
Build cross-channel customer dialogs that engage customers throughout their journey.
Digital asset management
Streamline digital asset development process and help ensure consistent asset usage across the organization.
Marketing collaboration
Increase collaboration with vendors, agencies, and partners to quickly share ideas and results.
Marketing analytics and performance management
Understand the overall marketing performances and drill deeper to discover the underlying reasons.
Collaborative Sales force Automation
Lead, account and contact management
Get a complete view of your customers from lead to contact.
Opportunity and pipeline management
Increase conversion rates by analyzing opportunities and pipeline.
Sales Intelligence
Stay up to the minute and in the know about your customer.
Customer activity and visit planning
Maximize productivity with configurable activity and visit plans.
Customer value intelligence
Target the right customers and discover the right audiences.
Mobile Sales
Have all you need to win right with you on the road, even offline.
Sales collaboration
Boost sales performance with enterprise social collaboration.
Sales Planning and Monitoring
Drive accountability for results using sales planning.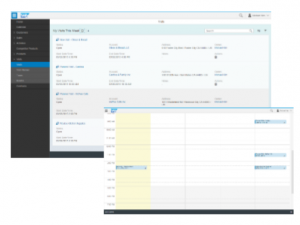 | | |
| --- | --- |
| | |
| 17% Sales pipeline growth when cross- and up-sell opportunities are proactively pursued. | 11% Sales effectiveness increase when using collaboration coaching and insight. |
Collaborative Quote to Cash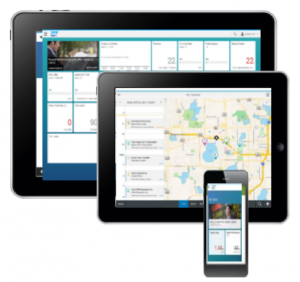 | | |
| --- | --- |
| | |
| 41% Operating margin increase when users can analyze orders, execution results, check status, and share results for rapid issue solution. | 16% lower days Sales Outstanding for organizations where credit checks are accurately and consistently executed throughout the Order-To-Cash process. |
Quotation management
Simplify pricing, contract, and order management to close faster.
Product configuration
Bundle complex offers and custom solutions with packaging tools.
Contract and Order management
Simplify pricing, contract, and order management.
Package and solution offering
Empower sellers to position the right complex offers.
Commodity Sales
Manage the complex, end-to-end sales process for commodities.
Sales collaboration
Enable collaboration that transforms the way sales operates.
Sales order billing and payment management
Monetize digital services with flexible offers and full control.
Transparent Service Processes
Quotation management
Simplify pricing, contract, and order management to close faster.
Orders, complaints, and returns management
Reduce returns and costs by comprehensive complaint handling.
Service contract lifecycle management
Grow service business with flexible contract offerings.
Predictive business processes
Plan for the unexpected and tap hidden opportunities.
Collaborative selling
Transform the way sales operates through collaboration.
Customer value intelligence
Set the right strategy to grow revenue and margin.
In-house repair management
Run an organized, productive, in-house repair service.
Social listening and sentiment analysis
Effectively engage through social channels for great experiences.
| | |
| --- | --- |
| | |
| 44% lower Customer Complaints where system allows users to analyze order execution results, check status, drill down into potential problem areas and share results. | 2.2x Operating Margin (in %) where key order management metrics can be analyzed across customer, order, geography and product line. |
Do you want to know more about our solutions?
Our Team is at your service
Business Analysts
Architects
Development Team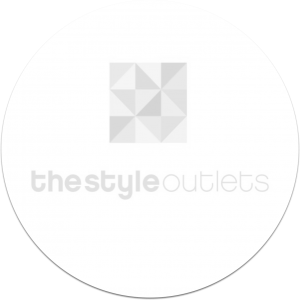 e-Commerce B2B2C
e-Commerce platform (Spain, China & Portugal)